A Tortoise in Western Plains Zoo
Hi, I'm Shelley's cousin.

I live at the Western Plains Zoo in Dubbo Australia. I am a Galapagos Island tortoise.

I am very old and do quite like living here with my friends. There are about 10 of us.

We have many visitors every day from all over the world.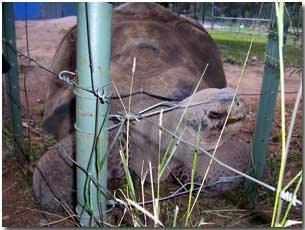 I love having pats and attention so I like to stay by the fence. Lots of people like to touch me and feel my soft skin and hard shell. They are always very excited to see me, which makes my day.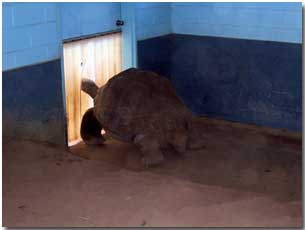 I have seen a lot of changes over the years in this zoo. My keepers are far more respectful of my needs and privacy than they were 20 years ago. Now I have the choice to be seen and touched or to stay away from the people.
Life is good here.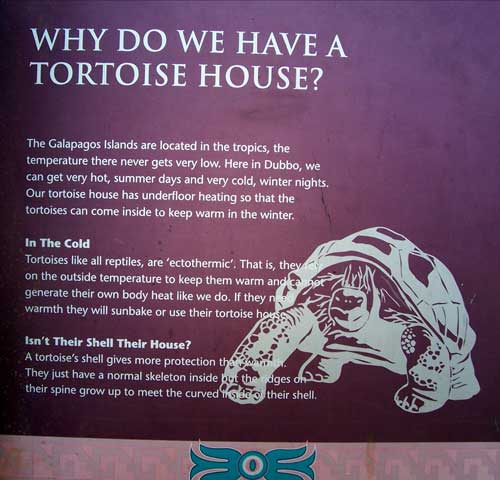 ---
I found out about Shelly's site from Sylvia when she came to see me. She has
a condo for rent
for vacationers on the west coast of Canada so she knows a lot about travel.
Return from Galapagos tortoise in Western Plains Zoo to Totally Tortoise home page
Keep it slow and steady.