Tortoise Family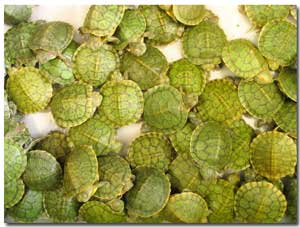 Family is so important!
I love my tortoise family! We hatched at Uncle Ken's and had a little bit of time to meet each other. Then we began our travels all over the world.
Each of us went to live with a special human. Our job is to help the human. So far, we are doing a great job!
Our humans build businesses on the Internet.
They get help from Uncle Ken. He teaches them the way of the tortoise so they can be successful. He calls his system Solo Build It! (SBI!).
Did you know that about 70% of people want to have their own businesses? Our humans got tired of wanting and started doing. Lucky them, they found Uncle Ken.
Usually 90% of Web businesses fail. That's because most Web businesses follow the hare -- you know, the guy who
lost
the race because he was in such a hurry.
The Web businesses that go the way of the tortoise have a much better chance of success.
You can visit the Web sites of my tortoise family members' humans. I think you'll agree they are great sites.
If you want to make your own successful Web business, you can learn the way of the tortoise and
join the successful Internet tortoise family.
(That's Uncle Ken on the video.)
---
Super Shelly
lives with MaryAnn. They have a Web site to help other SBI! owners. Sometimes even a tortoise needs a helping hand.
Bandwidth
is one lucky tortoise. Imagine living with someone who knows all about how to be beautiful!
Shelli
, a really cute fashionista who has her own spot on My Space lives with a real model called Reneé.
Wild Cherry
has a special job. She is an SBI special tortoise agent based in Ukraine.
Keep it slow and steady.