Black Skin And Shell?
by Amber
(Long Beach)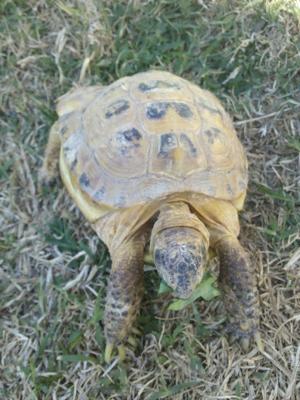 black on russian tortoise shell and skin
My 3 year old russian tortoise has always had black parts on her shell (but it was pattern-like so I figured it was normal) but now its starting to look, well, different. And her skin is turning black as well. Is this normal? She looks kind of sickly. And if I have to take her to a vet, will any vet do? I dont know of any exotic vets nearby.