Desert Tortoise and Water
by Gail
(Phoenix, Az)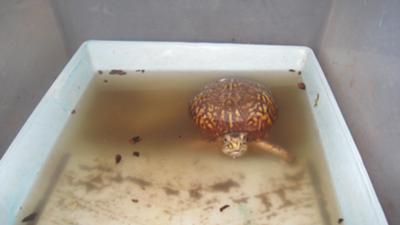 desert tortoise habitat
Hi,


I have 2 desert tortoises. I am in phoenix, az. They live inside. Part of their home is flat with reptile bark and I used a tray and filled it with water for them. The female stays in the water a good part of the day with only her head sticking out. Is this normal or should I be concerned?
Also,
The male is constantly mounting her and they are having sex . . . I was wondering how I can tell if she is pregnant and if she is what happens next? Could this be why she sits in the water? A few years ago I found a baby tortoise the size of my pinky nail in the water and it drowned.
Thanks so much for your help.
Gail
Return to Ask Your Turtle or Tortoise Question.