Front leg swollen joints on russian tortoise.
by Jon
(Florida)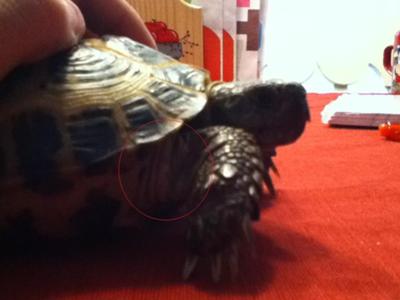 They stick out more then usual as before it was just loose skin
Hi. I noticed today on my russian tortoise that the front legs joints are swollen and puffy. Its like where the armpit is on the front legs and when I felt it, it felt hard and it felt like i rubbed a vein inside. please help!


Im sorry about the pictures. It was hard to keep the little guy still. It may look normal but i really havent noticed it until now. Please let me know if its normal!