Help poss vitimin problem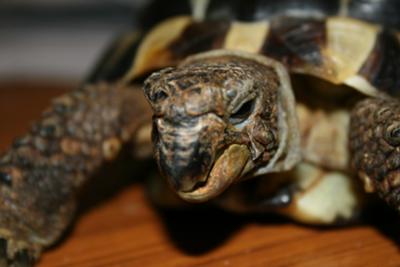 Hello


I noticed today that my Herman had a plate comming off his jaw and that his jaw was lop sided and weak. I took him to the vet and she cut the extra plate off. she thinks it might be a vitimin A problem because him and the female have pealing skin around the tail. but the female has no over problems. The vet also noticed that the males shell was a little soft.
They live in a vivarium with a UV tube and spot lamp they get fed fresh greens / coliflower / carrots/ apple / cucumber.
The vet was going to find out some more but she did not seem very shore of what it was.
Please help any ideas welcome
Many thanks
Simon