helping my little shelled friend find his true idenity...
by Adam Sepulveda
(Mission TX)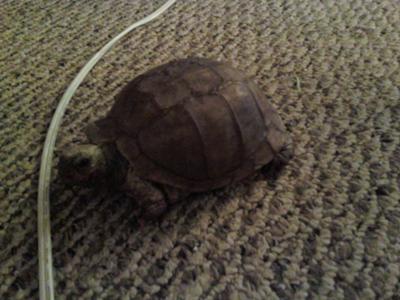 pretty cute aren't I ? Turtle or tortoise
well hello there... i just found this website. may i first say i love it. i have been pretty obsessed with turtles since as long as i can remember. well the other day my boss (knowing how obsessed i am with them) asked me to adopt their turtle/tortise... i willingly accepted. they were convinced that he was a torties. but upon further inspection i am not too conviced. so i am uploading a picture in hopes that someone can help me... i would like to know just so i can care for him properly... my family and i are in a debte over his ethnicity... please help us!


turtle or tortise he is absoutly adorable.
his name is Cletis!