my indian star tortoise pair is not very active
by Tanveer Deora
(Mumbai, Maharashtra, India.)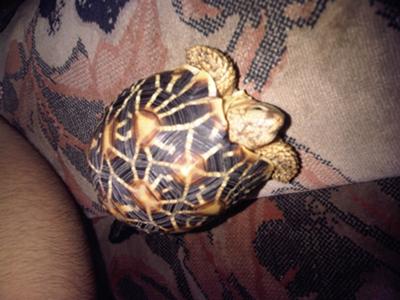 Hello, actully I have a indian star tortoise.


Now the problem is that when I had got them they were very active and not scared that much.
But from past few days they don't walk at all and they get very scared as compared to earlier. They have started eating very less. And 1 more thing is that I'm not able to provide sunlight or uvb light, what sholud I do.
Please help me
Thank you.
Mail: bloodyroar_udi@yahoo.com
Waiting for your reply......