my new tortoise
by Natoche
(Beijing, China)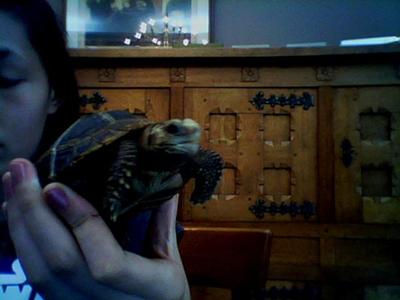 what type of tortoise is this?
I got a new tortoise recently and i have a few questions :


First of all i'm not sure what species it belongs to because i got him in China cause i wanted to save him.
Second, i got her a big terrarium with a cave and she gets in her cave and stays there all the time ! is it normal ?
And la, white lines started appearing on her shell what is it ?
Return to Ask Your Turtle or Tortoise Question.