Sleep Walking.
by Jason
(Dingmans Ferry, PA, USA)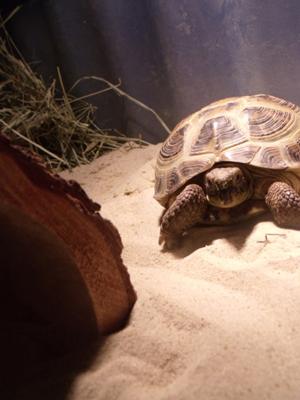 Bowzer
My tortoise falls asleep, but when he is sleeping his front arms move and he goes to the corner of the cage and scratches in his sleep. Is this normal, or is this unheard of?
Return to Ask Your Turtle or Tortoise Question.