What Gender Is My Tortoise
by Marty
(Norwalk, CA, USA)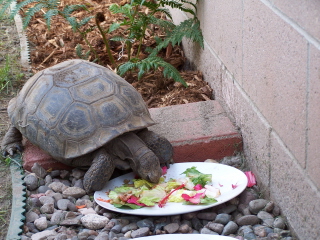 We have had our California desert tortoise for about six years. Before that it belonged to my daughter who had to give it up due to space issues. Her husband found it roaming a busy street in Riverside, Ca. I have no idea of its age.


All outward appearances indicate that Benni is a female.
Flat underside shell, single horn under the head.
She has not laid eggs in the six years we have had it.
One other clue. It makes an awful screeching sound from time to time.
What do you think?