what kind of turtle is this?
by Anne Miner
(Waterloo, ON, Canada)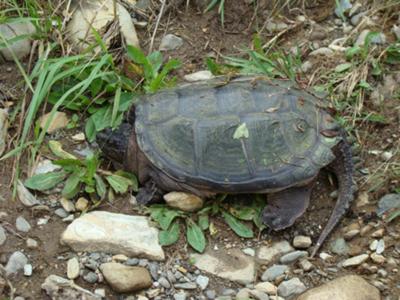 What kind of chelonian is this?
This turtle showed up on the private road at our cottage. We moved the turtle off the road. I believe that it is one of the snapping kind. He was pretty determined to do what he wanted.


Near Eastman,Quebec, we found this turtle after torrential rains.