What type of tortoise is this?
by Donna Divelbiss
(Ohio)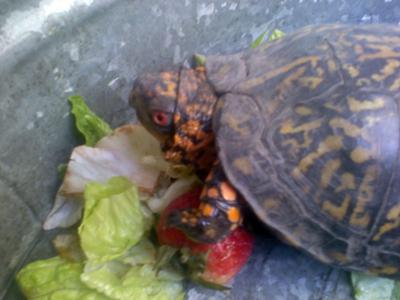 What tortoise is this?
We found this guy wandering in our back yard. We live in a marsh area in northeastern ohio. I'm thinking he probably is not native to this part of the country so it must have been a pet that was let go or lost. I've tried looking on the internet and what I think is that he is a red foot tortoise. I cannot find any pictures though of one with red/orange eyes. I don't know if that is normal or a sickness. And I'd also like to know for sure what he is so that we can properly care for him. Thank you.