Whats eat tortoise
by Vishal Gunjal
(Pune, Maharashtra, India)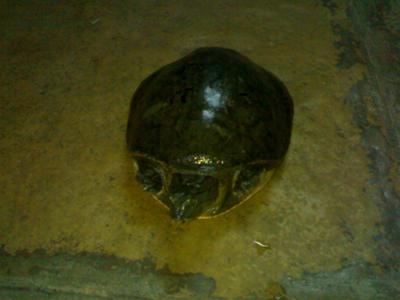 top shell
I have on tortoise his bottom is white and top is black some people said the tortoise is very lucky for us he is the key of money do you know about this.


And please tell me about his food because i have tried to some foods but he didn't eat it i have tried some grass, banana, some flowers but no result can you tell me he can live with water i mean can he leave with drink water or how may days he leave without food.
Please reply me soon asap.
Thanking you
Vishal Gunjal
India.
919890793883
Return to Ask Your Turtle or Tortoise Question.