Which tortoise do I have?
by Khutaijah
(South Africa)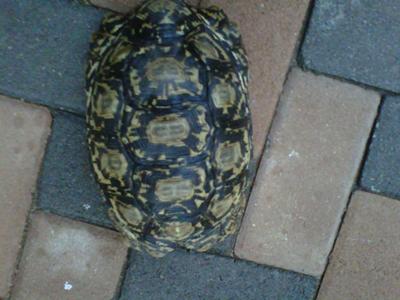 who is this?
I have a pet tortoise and would like to know what kind of a tortoise it is and its gender..its winter at the moment and i have never seen my tortoise eat or drink..how do i know if it is eating or drinking well?
Return to Ask Your Turtle or Tortoise Question.